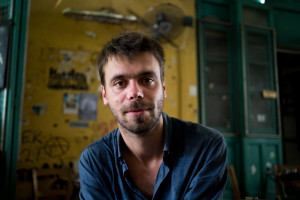 Mattia Marinolli (b. Turin 1983) has always been interested in media and communication, going on to pass through radio and journalism until photography, where images and a natural born curiosity found their synthesis in documentary photography and photojournalism.
In 2009 Mattia moved to China, where he lived and worked till 2012. After a period in UK he moved back to Italy in 2013. From 2015 to 2018 he curated a photography workshop in Alessandria prison, North-West Italy. From 2016 to 2017 he cooperated with eastjournal.net
His works have been published on various national and international newspapers and magazines, he has been freelancing for Italian and Chinese news agencies.
Recently Mattia is also interested in alternative photography processes, such as Cyanotype, and instant photography.
Mattia Marinolli is available for assigments.